About Us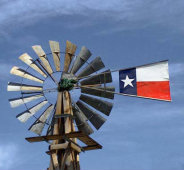 Experience The Citizens National Bank Difference
We've been serving Central Texas since 1900; that experience is what sets Citizens National Bank apart. We know and are active in each of the communities we serve. That makes us better able to meet your banking needs. Because we know our customers, we can deliver many of the same accounts and benefits as larger banks but with a personal touch they can't.
We offer big time products with small town service. At Citizens National Bank you're not a number—we know your name when you come in and understand your unique banking needs. Take a look at our site, contact us online, or call or stop by one of our branches to discuss your banking needs and you'll soon see why Citizens National Bank is the bank for you.
Our History
The Citizens National Bank was established on July 6, 1900 by Mr. Hilliard Fort Smith, Sr. who also served as its first president. He interested T.G. Sampson of Cameron and J.T. Sneed of Georgetown in joining him in the endeavor.
The Citizens National Bank's first financial statement, dated July 12, 1900, showed it had $50,000 in capital stock, no surplus, and deposits of $4,591.19. Value of its banking house was $7,500. By 1906, the Citizens National had become the largest bank in Cameron and Milam County and one of the largest in the region.
CNB has continued to prosper through the years, even weathering the Great Depression well. Although the Milam County area was hit especially hard, Citizens National never had a run made on it. The Bank absorbed two failed financial institutions during that time.
The decades following the depression, the Bank and the communities it served continued to grow at a steady rate. Citizens National Bank extensively remodeled the building in 1950 and 1961, even adding a drive-in bank to meet the needs of a growing community. CNB was also the first bank in the area to establish a trust department.
The years from the seventies to the present have seen continued innovations in banking. Today we have electronic banking services such as online banking, bill pay, eStatements, and mobile banking. The Bank continues to enjoy a 5-Star Rating by the National Rating service of Bauer Financial.
Throughout its 113 years, CNB has steadily grown, merging with other institutions all around the Central Texas area, including Giddings, Taylor, Rockdale, and Coupland. These acquisitions have expanded the bank's services to a larger community and give customers more options and access to their accounts. In 2007 the Bank opened a new branch in Pflugerville. The Bank continued its expansion by opening its newest location in Round Rock in 2013.
To the Citizens National Bank's dedicated shareholders, directors, officers and staff, the future looks just as promising as it did in 1900. When an institution strives first to serve the financial needs of its customers, growth will be the end result. To that end, we stand firmly in the present to serve the needs and concerns of the region through sound, yet innovative, banking practices.