Money Market Account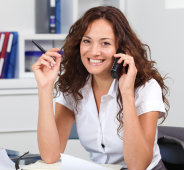 Get the benefits of both a savings and checking account for your business. You can earn interest on your balance each month while still maintaining liquidity.
Write up to six checks each month, or access funds via teller, online, or telephone banking. Your money is always there when you need it, and earning a healthy return whenever you don't.
Summary

Tiered interest bearing account

Balances over $2,500 earn even more

Limited check writing privileges

$10 monthly fee waived with $2,500 balance

6 free debits per month; $5 each thereafter

Free online banking and e-Statements

Free telephone banking

Cancelled check images

$1,000 minimum to open