Commercial Real Estate Loans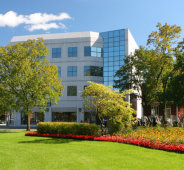 Grow your business, purchase property, or invest in real estate with financing from CNB. Our loan experts can help ensure you get the best deal.
If you're looking to buy property for your company, don't put your loan in the hands of some corporate banker in some big city high rise. Get an affordable loan from a local bank that will be there by your side every step of the way.
Summary

Acquire or improve real property

Competitive interest rates

Various financing and term options

Local processing and management

Knowledgeable loan staff

Personal service