Premier Investment Account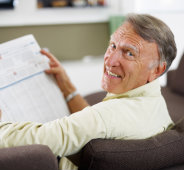 Most investment opportunities require locking up funds for a set amount of time in order to get a good return. This checking account offers you both a good return and financial flexibility.
Take advantage of our multi-tiered rate system, so you earn more as your balance grows—with five different earning levels, you can maximize returns. You still have checking privileges, so it's always easy to access funds. What a smart investment!
Summary

Our highest interest bearing checking account

Tiered interest bearing account

5 tiered rates maximize returns

Limited check writing privileges

$10 monthly fee waived with $10,000 balance

6 free debits per month; $5 each thereafter

Free online banking and e-Statements

Free telephone banking

Cancelled check images

$25,000 minimum to open