Regular Account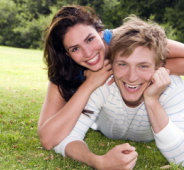 There are plenty of specialty checking accounts for people with big balances. But what about checking for the rest of us?
This account was created for those of us who just need a simple way to manage their finances without all the bells and whistles. Regular Checking was created for regular people. It's a safe place to keep your money, with lots of ways to access funds when you need it. Maintain a balance of $500, and you won't even pay a fee!
Summary

Anytime access to funds

$5 monthly fee and 15¢ per debit charge waived with $500 balance

Free online banking and e-Statements
Bill pay

available

Free telephone banking

Cancelled check images

Overdraft coverage up to $500 available*

$100 minimum to open





*Automated Overdraft item fee of $27.50 imposed for each Automated Overdraft item. A fee may be imposed for paying overdrafts created by check, in-person withdrawal, ATM, POS, or other electronic means. You must bring account to a positive balance at least every 30 days. Typically, overdrafts will not be paid if account is not in good standing, you are not making regular deposits, or you exceed the predetermined overdraft limit. Payment of overdrafts is discretionary and we reserve the right not to pay.