Certificates of Deposit (CDs)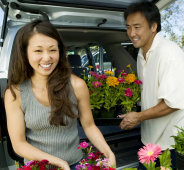 Most investment advisors will try to tell you there's no such thing as "a sure thing." Our CDs disprove that myth, giving you a better rate than a savings account with zero risk.
With a CD from Citizens National Bank, there's no guessing involved. You pick the term, you lock in the rate, and you get the returns. The fixed rate means your return is guaranteed, and FDIC insurance guarantees your money is safe.
Summary

High fixed interest rates

Short and long term options to choose from

No monthly service fee

Interest penalty for early withdrawal

$500 minimum to open

Federally insured up to $250,000