Individual Retirement Accounts (IRAs)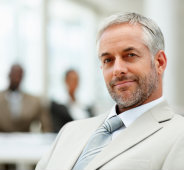 It's always best to have a plan. That's especially true when it comes to retirement. Make sure your golden years are as great as they can be; open an IRA at Citizens National Bank and start saving today.
We offer both traditional and Roth IRAs, each with their own benefits and tax advantages. It's never too early or late to start planning your retirement. Consult with our experienced bank staff to help decide which is right for you.
Summary

Save for retirement

Interest bearing accounts

Traditional and Roth IRAs available

Certain tax advantages

Penalty for early withdrawal

No setup or service fee

$500 minimum to open

IRA Options

Traditional IRA

With a traditional IRA, your money grows tax deferred until you withdraw the funds.

Earnings are tax deferred until withdrawal

Contributions are tax deductible*

Maximum contribution of $5,000 per year

Additional $1,000 "catch-up" contribution allowed for ages 50+

Early withdrawals subject to penalty*

Penalty-free withdrawals may begin at age 59½

Mandatory withdrawals begin at age 70½

Roth IRA

A Roth IRA is a powerful way to help you plan for and enjoy your retirement.. Contributions are not tax deductible, but your money grows tax free.

Earnings are tax free

Contributions are NOT tax deductible

Maximum contribution of $5,000 per year

Additional $1,000 "catch-up" contribution allowed for ages 50

Principal can be withdrawn penalty-free

Withdrawals of earnings can begin at age 59½

Early withdrawals subject to penalty*

No mandatory withdrawals