Additional Services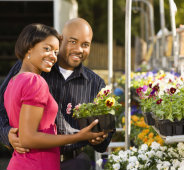 Telephone Banking
Your Accounts are Just a Phone Call Away
Manage your accounts on your own schedule. With our ANYTIME Banking voice response unit, you can access your CNB accounts anytime. It's easy, it's safe, and it's completely free! Call 1-866-690-BANK (2265) to access your information.
Trust and Fiduciary Services
Make Sure Your Money Is Always In Good Hands
There are many reasons why individuals use the Trust Department at CNB to manage their financial affairs. Managing personal trusts, investment management, and administration of estates are just a few of the items the Trust Department can provide for you. Visit with one of our experienced trust officers for a private, confidential discussion of ways that we can assist you in planning for the future and meeting your financial goals.
Reorder Checks
Getting Checks Is Easier Than Ever
Deluxe allows you to quickly order checks with your current design or select a new style. Their online check ordering service is fast, easy and secure. Reorder checks here.
Imaged Checks
Simplify Your Record Keeping
We're embarking on a new era in banking with innovative new technology. With our imaged check system, your checks are imaged and returned neatly sorted by check number, printed on 8 1/2" x 11" sheets and three-hold punched for easy storage. No more keeping up with all of those big bulky bank statements. The great thing is, there's no charge to you.
Safe Deposit Boxes
Keep your Valuables Safe
Make sure your jewelry, irreplaceable heirlooms, and important documents are always safe and sound by locking them up at CNB. Our safe deposit boxes come in a variety of sizes. Contact your nearest branch or use our contact form for safety deposit box sizes and prices.