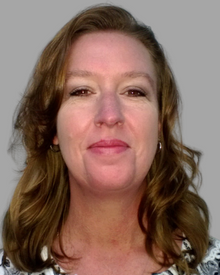 Branch Manager
Rockdale, TX
Call Tina
Email Tina
LinkedIN
Citizens National Bank Rockdale Branch Manager, Tina Miller has lived in Milam County over 20 years. She has been with CNB since 2007 in all areas of New Accounts and a bank officer since 2019. Focused on learning, she has attended training for Leadership & Management Skills for Women and Leadership and, Team-Building and Coaching Skills for Managers and Supervisors. Before banking Miller worked as a Paralegal for 12 years in Personal Injury and Fela Law.
As a Leader she always strives to be a positive role model. She is a member and Treasurer for Rockdale Lions Club. Miller strongly believes in being as proactive as possible to produce positive outcomes. She loves the relationships she has developed with her teammates and our customers. One of her mottos is, "Seek First to Understand and Then to be Understood."
Born in Carthage, Missouri Miller moved to Texas at age 5. She has been married 15 years and is a mom of two grown son's. An avid dog lover and former dog breeder of Labradors Miller currently has 2 Jack Russel Terriers named Okie & Dokie. She loves the outdoors, listening to music and long drives through the Hill Country.