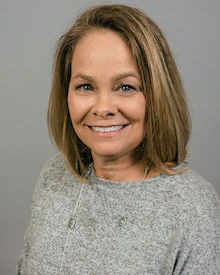 Branch Manager
Pflugerville, TX
Call Lisa
Email Lisa
LinkedIN
Lisa Ellisor is proud of her deep Pfugerville roots. Descended from one of the two Weiss families known for their local historical contributions, she is strongly connected to fellow families (e.g., Pfluger, Weiss, Bohls, Kuempel, Fuchs) whose ancestors also helped to build the Pflugerville community. Despite the recent town growth, Lisa loves maintaining "small town customer service" where customers are known by name and truly trust in the security and well-being of their deposits.
Going "above and beyond" to help customers with their banking needs is more than just a philosophy for Ellisor — it's a way of life, supporting and encouraging the success of friends and neighbors. A Pflugerville resident now for over 26 years, Ellisor has raised two kids who (she proudly points out) are third generation Pflugerville graduates.
In 1984, Ellisor began her banking career as a teller at Pflugerville's First State Bank where she was promoted to the position of Loan Assistant. She would go on to gain experience as a loan processor at Temple Inland Mortgage and as Assistant Branch Manager at Government Employees FCU. Helping to open Citizens National Bank's Pflugerville branch in March of 2007 as a Personal Banker, she was promoted to Branch Manager in February 2009. She is credited for helping to grow the branch's deposits from $67k in 2007 to $47M in 2018.
When outside the office, this Southwest Texas State University alumna enjoys participating in community activities as a representative of Citizens National Bank and as a member of the Pflugerville Circle of Giving organization, where funds are raised to support the Ronald McDonald House in Austin.