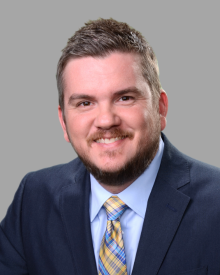 Senior Vice President
Chief Operations Officer
Mark has been in the banking industry for a little over 25 years. Starting as a PT Teller in 1998 with Nations Bank, he has worked in various roles at institutions ranging from $300 million to over $1 billion in assets.
Originally from San Angelo, Texas, he graduated from Angelo State University with a bachelor's degree in business. From 2007-2009, he also had the opportunity to attend and complete the Graduate School of Banking in Boulder, Colorado. Mark enjoys encouraging and inspiring others to continue to learn, grow and dream big dreams.
When not at work, Mark can be found spending time with his family, hiking, working on side projects, learning something new, or playing the guitar.