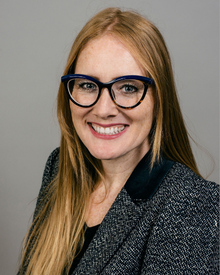 Vice President
Marketing Director
Michelle joined Citizens National Bank in 2018. With 20 years of experience Westling is a results-driven marketer with a passion for creatively utilizing a strategic mix of marketing fundamentals, including: product marketing, brand development and management, demand generation, event planning, content management, marketing automation, media, public and industry relations, research, customer insights, and corporate and product evangelism.
With a Bachelor of Science in Journalism from Cal State University Northridge Westling loves helping develop and tell a brand story. Creating her first marketing campaign in third grade for her mom's real estate business and opening her first savings account at 10 years old from babysitting money, marketing for a community bank is a perfect fit for her interests and skills.
Westling has volunteered for several nonprofit's including the Austin Humane Society, To Cure a Rose and Austin Blessings Co-op.
In her free time, she loves being an auntie to her nephew, two nieces and to every child she meets. She is a mom to an exotic cat, a rescue chihuahua and very silly but patient horse.