What's Happening to Old Office Buildings?
04/11/2022
By: CNB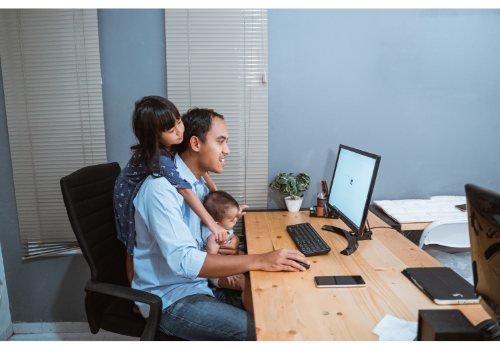 What's Happening to Old Office Buildings?
As businesses continue to adjust to working from home, some buildings are empty and being converted into apartments to meet rising demand for multifamily properties. This translates into opportunities for real estate buyers and sellers.
Let's explore three theories:
Office tenants increasingly want to be located in mixed-use developments.
Mixed-use projects tend to deliver steadier income and higher rents than office-only projects.
Zoning and financing for mixed-use projects have loosened up in recent years.
Converting from office to mixed-use can be an investment-worthy venture
On a small and big scale, older office buildings in the Austin area are finding a new life.
Across the country, 2021 proved to be a banner year for office-to-apartment conversions. A little over 40% of apartments created in this decade are in former office buildings, according to the RentCafé apartment marketplace.
Breathing new life into office space
While office-to-apartment conversions aren't common in Austin, other office conversions are. Among smaller projects, a nearly 60-year-old building on North Lamar Boulevard that originally contained traditional offices recently became the new home of two design studios.
Larger office conversions are much more prominent in the Austin area. In Northwest Austin, the 129-acre 7700 Parmer office campus is being transformed into a mixed-use development with 1,800 multifamily units, 80,000 square feet of retail space, 800,000 square feet of office space and a 340-room hotel. Current office tenants at 7700 Parmer include Dun & Bradstreet, eBay, Electronic Arts, FICO and PayPal.
Near the Domain, the IBM office campus is being converted into a mixed-use project known as Uptown ATX. Eventually, the $3 billion project is supposed to offer almost 7 million square feet of office space, multifamily units, retail space and hotel space.
Why are office campuses becoming mixed-use
To be sure, massive mixed-use projects being developed at office campuses grab a great deal of attention. But smaller office campuses or even single office buildings can gain value as mixed-use properties. This opportunity has gathered momentum as office tenants increasingly seek office space that coexists with restaurants, stores and other mixed-use components.
In large part, the tenants' decisions are being driven by demands from employees. More and more workers want to be immersed in vibrant mixed-use settings, not sterile office-only settings. In terms of preference, 87% of office tenants responding to a NAIOP survey indicated they'd rather be in a vibrant suburban mixed-use center than a single-use suburban office.
Meanwhile, the COVID-19 pandemic has fueled work-from-home arrangements, either on a part-time or full-time basis. This has led some tenants to scale back their office needs and search for smaller spaces. In many cases, mixed-use projects can more easily accommodate tenants' stripped-down office requirements than single-use buildings can.
Strong performance of mixed-use
Aside from being more attractive to tenants and workers, mixed-use buildings tend to be stronger long-term performers delivering steady income, high rents, healthy returns and various tax advantages than single-use structures. A study by HR&A found that mixed-use projects perform better than single-use buildings in suburban settings as well as central business districts.
Keep in mind that issues, such as zoning and financing, might be more challenging with a mixed-use project than a single-use project. The good news is that zoning and financing for mixed-use projects have loosened up in recent years. Overall, a mixed-use project that arises from an office property enables an investor to diversify their holdings and reduce risk. This, in turn, allows them to better navigate economic ups and downs.
Before diving into a mixed-use project built around an existing office building or complex, it's critical for investors to undertake due diligence. Among the issues they need to explore are permitting, zoning and taxes. But if the due diligence checks out, converting an office property into a mixed-use property can be lucrative.
Three key takeaways
The pandemic has stepped up office tenants' interest in mixed-use developments.
Mixed-use projects can diversify an investor's holdings and reduce their risk.
Financing and zoning for mixed-use projects are easier to obtain than they were in the past.
What areas are you most excited about? Our team of local experts would love to talk. Call a local lender now.
View all posts