How Will Infrastructure Spending Benefit Commercial Real Estate?
04/25/2022
By: CNB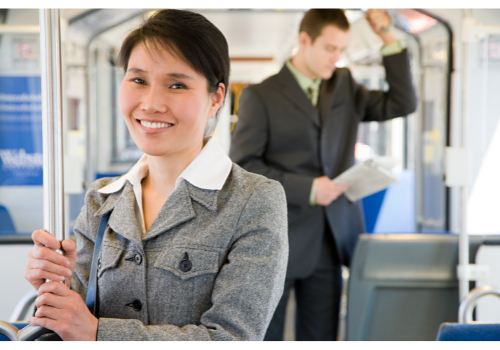 How Will Infrastructure Spending Benefit Commercial Real Estate?
The $1.2 trillion infrastructure package passed by Congress recently was signed into law. What opportunities will this flood of new money present for commercial real estate?
Let's dive into the following:
Infrastructure is the No. 1 driver of real estate investment and development decisions.
Texas' share of the federal infrastructure package totals $35 billion.
Austin projects that stand to benefit from infrastructure spending include the new light-rail system.
Federal Infrastructure Spending Should Fuel Commercial Real Estate
Strong infrastructure makes for stronger commercial real estate projects. And commercial real estate investors hope the $1.2 trillion infrastructure package signed into law in November will strengthen their investment prospects. While the law does not directly target commercial real estate, it promises to indirectly benefit the sector. For instance, $213 billion is earmarked for building, renovating and retrofitting 2 million homes and housing units. In addition, $20 billion in tax credits will be made available to investors and developers to build or rehab about 500,000 homes occupied by owners.
Beyond those two components of the infrastructure package, a variety of provisions could help lift the value of commercial real estate. Billions of dollars will go toward efforts such as expanding broadband access, improving public transportation, and building or rebuilding roads and bridges.
Infrastructure Helps Drive Real Estate Decisions
These infrastructure investments could mean certain properties are more attractive to developers, office tenants, workers, and others. For instance, if roads around a potential development site were built or improved, that land stands to gain value. Backing up this line of thinking is a survey by the Urban Land Institute and consulting giant EY. The survey found that the quality of infrastructure, such as transportation, telecom and utilities, is the No. 1 driver of real estate investment and development decisions around the world.
As it pertains to Austin and the rest of Texas, the infrastructure law promises to supply billions of dollars for infrastructure improvements. Texas is in line to receive money for purposes such as building electric vehicle charging stations, beefing up public transportation, shoring up the power grid and redoing roads. In Austin, constantly clogged I-35 could receive some much-needed help, for example. And, as the I-35 corridor continues to expand, bringing Austin and San Antonio even closer together, making the interstate more efficient could help attract more interest from corporate tenants, residential developers and others.
Meeting a laundry list of infrastructure needs should make an array of properties throughout Texas more appealing to the people occupying those properties and, in turn, more appealing to commercial real estate investors and developers.
Keep an Eye on Infrastructure Projects Coming Down the Track
In short, the billions of infrastructure dollars coming to Texas (an estimated $35 billion) represent a goldmine for the commercial real estate sector. But how can you tap into that goldmine?
One way to capitalize on the infrastructure spending is to keep your eye out for projects that are supposed to receive federal funding. One project to watch is the Capital Metropolitan Transportation Authority's $7.1 billion Project Connect transit plan. Under the plan, a new light-rail system is supposed to be completed in 2029, with one East-West route and one North-South route. What sort of development prospects are there along those routes in terms of undeveloped land or existing structures? Now is the time to start exploring these opportunities and other infrastructure-related opportunities so you and your clients can get ahead of the rush.
What areas are you most excited about? Our team of local experts would love to talk. Call a local lender now.
View all posts