Take Five with CNB: Digital Banking (5-part series)
05/24/2022
By: CNB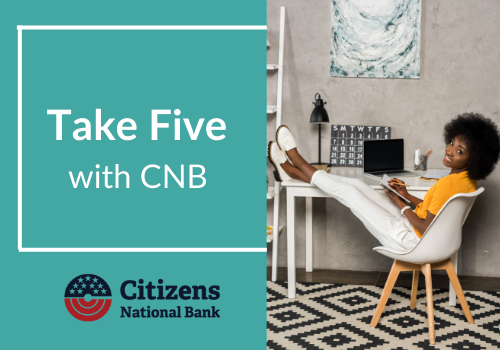 Take Five with CNB: Digital Banking (5-part series)
Am I the only one that feels both smart and cool when I deposit a check with my phone? We all use money, but are you aware of all the technology available to manage your money? Welcome to our new blog series Take Five with CNB. In this 5-part series we encourage you to take five and learn the benefits of digital banking technology.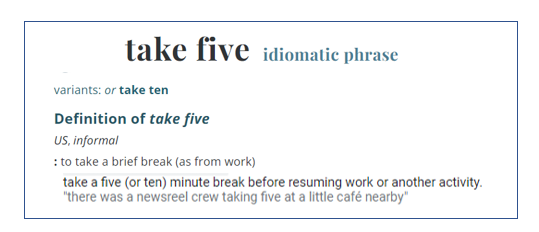 Over the next five weeks we will cover the following digital banking tools and explain how each can save you time and money so you can spend less time banking and more time doing what you love.
5 advantages of using debit cards.
5 advantages of online banking.
5 reasons to make the switch to eStatements.
5 benefits of mobile banking.
5 benefits of a digital wallet.
Don't miss a week of Take Five with CNB. Subscribe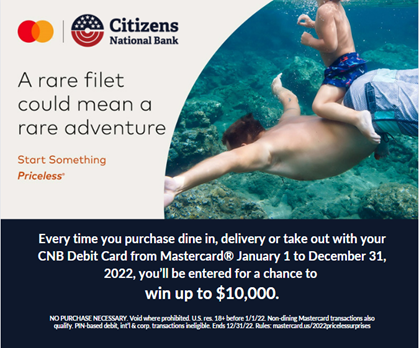 Can't wait to learn about digital banking? Contact your local branch now, and we would be happy to walk through our technology with you.
View all posts