CNB Commercial Real Estate Quarterly Report - Q1 2023
04/17/2023
By: CNB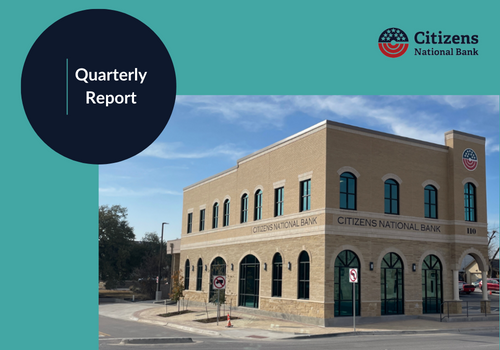 Get the latest insights on Central Texas' commercial real estate market straight from the source with our quarterly report.
We poured through nearly a dozen central Texas commercial real estate resources, so you don't have to. Understanding the landscape of our local market is essential to staying ahead and making informed business decisions. That's why we've compiled all the recent statistics from Central Texas' commercial real estate markets into one comprehensive quarterly report. The March 2023 CNB Central Texas Commercial Real Estate Quarterly report contains information tracking up-to-date trends on vacancy rates, sales prices, new construction projections, lease stats, and more that will give you a better view of both your current investments and where you could be looking for potential gains.
Key Takeaways
Texas Real Estate Research Center expects inflation to stay elevated through 2023.
Austin Board of Realtors projects mortgage rates to remain consistent for the rest of the year.
Office real estate continues to show increasing vacancy rates.
Economy
Economic forecasts are tricky, what with so many state, national, and global variables at play (to say nothing about how a devastating weather event such as a hurricane or winter storm can reshuffle the deck mid-year). But using their collective understanding of current economic and market conditions and by looking at past market trends, the Texas Real Estate Research Center's (TRERC) research team has made some educated guesses for 2023.
General Economy
Inflation will likely stay elevated through 2023.
Employment growth will moderate.
Housing
The mortgage interest rate's annual average will likely be higher in 2023 than it was in 2022.
Existing single-family rent and price growth will moderate with the potential to turn negative on a year-over-year basis.
Commercial Real Estate
Industrial deliveries will pull back from 2022's record highs while vacancies remain low.
The office market will further segment as newer buildings maintain occupancy and older buildings lower rent to attract tenants.
Occupancy and rents will stabilize some in brick-and-mortar retail.
Expect to see more life in the best traditional indoor malls as people restore long-neglected social habits.
Rural Land
2023 will have fewer rural land transactions than 2022.
Prices for lower-quality land will fall, while prices for high-quality properties will remain steadier.
Oil
Oil will likely average between $80 and $100 per barrel.
The global response to Russia's war on Ukraine will play a large role in the path oil takes as well as any decision by OPEC.
A recession would place downward pressure on prices.
See the full report.
At CNB we work diligently to provide you with quality, timely information, and support services throughout your commercial real estate journey. We hope our latest report has equipped you with what you need to make smart investments for your business now and into the future. For further questions or inquiries about the market outlook or advice on specific projects, please contact a lender to discuss your needs.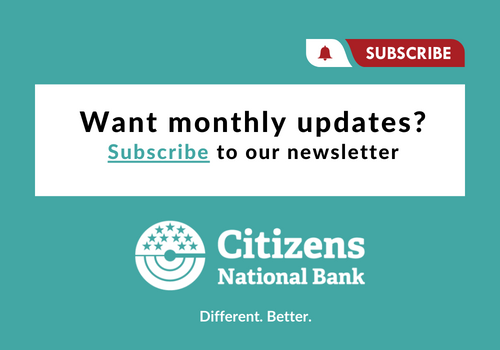 View all posts