5 Digital Banking Tools (Series Recap)
06/28/2022
By: CNB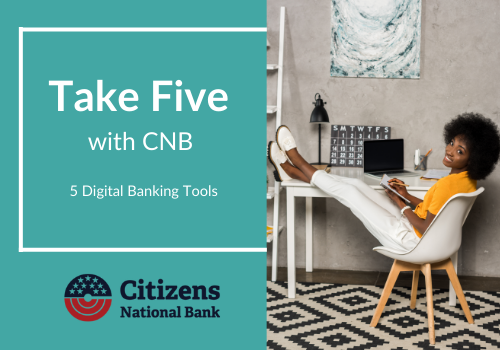 We hope you have enjoyed our five-week overview of digital banking tools. Over the last five weeks we have covered tips and tricks to be a savvy digital banking expert. You have learned how to save time and money with digital banking. If you want more incentive to use these tools, then we have a reason:
Every time you make a purchase with your CNB Debit Card from Mastercard® January 1 to December 31, 2022, you'll be entered for a chance to win up to $10,000. Click for details.
As a refresher, here is what we learned:
Start taking full advantage of these tools now and, if have any questions contact your local branch today. Watch for future Take Five with CNB topics or even better, subscribe to Take Five with CNB so you don't miss out.
Additional Resources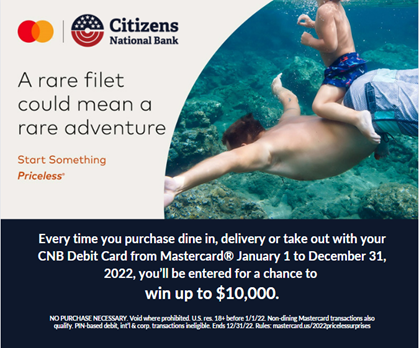 View all posts