CNB Commercial Real Estate Quarterly Report - Q4 2022
02/21/2023
By: CNB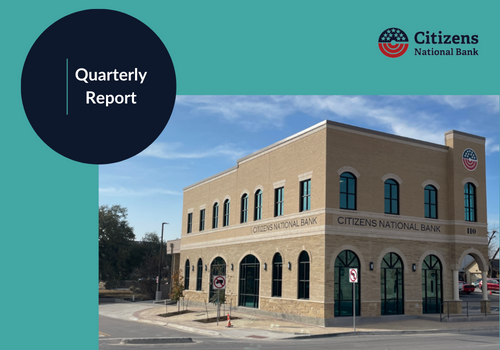 Get the latest insights on Central Texas' commercial real estate market straight from the source with our quarterly report.
We poured through nearly a dozen central Texas commercial real estate resources, so you don't have to. Understanding the landscape of our local market is essential in staying ahead and making informed business decisions. That's why we've compiled all the recent statistics from Central Texas' commercial real estate markets into one comprehensive quarterly report. The January 2023 CNB Central Texas Commercial Real Estate Quarterly contains information tracking up to date trends on vacancy rates, sales prices, new construction projections, lease stats and more that will give you a better view of both your current investments and where you could be looking for potential gains.
Key Takeaways
Real estate activity slowed in 2022 (rural land sales down 27%, home sales down 18%)
Austin labor market remains strong (5.4% YOY employment growth)
Austin industrial real estate data shows lowest vacancy levels over past 10 years
Austin office real estate data shows highest vacancy and net rent per square foot levels over past 10 years
Economy
The Texas Real Estate Research Center at Texas A&M University recently found that rural land sales volume fell 27% from mid-2021 to mid-2022. But while there were fewer properties for sale in Q2 2022, prices increased by 25% to $4,286 per acre statewide. "Clearly activity appears to be slowing," said TRERC Research Economist Charles Gilliland in a statement along with the report. "Demand for land, as reported by rural brokers, remains strong but has noticeably cooled from last year's frenzied contest."
The Austin metro posted a 40% increase in prices, up to $6,647 per acre, according to the study. Total dollar volume was up 13% to $865 million, while sales declined 29% to 2,109. Transaction size increased slightly, up 2% to 216 acres, while total acres sold declined 19% to 130,139 acres. "This trend toward rising prices and declining activity suggests demand is dropping," Gilliland said. "If so, brokers may begin to find ebbing enthusiasm among potential buyers."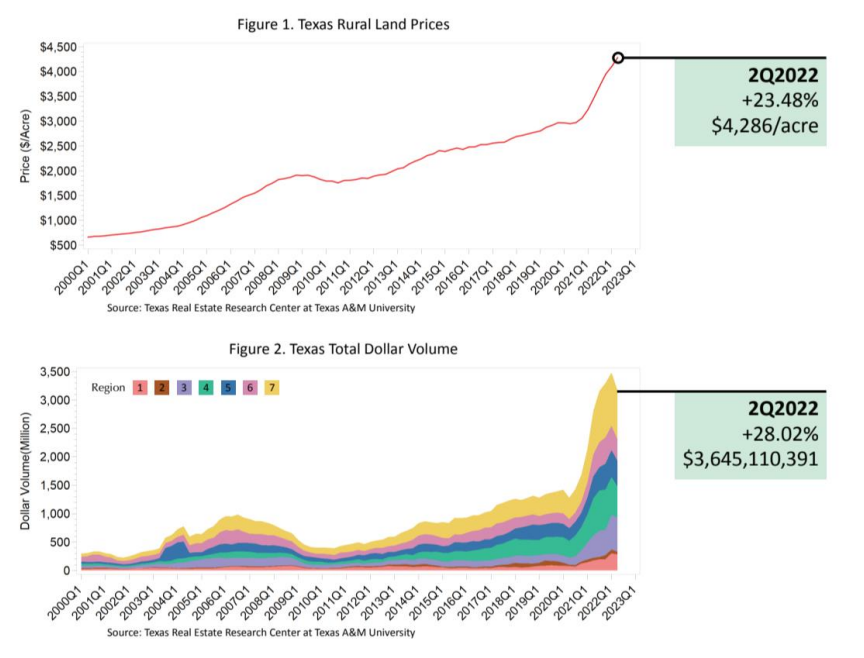 Also included in the report
Austin Market
Local projects
Notable leases, sales and statistics for office, retail, industrial, apartments
Housing / Construction & Demographics
Capital Markets
And more
See the full report.
At CNB we work diligently to provide you with quality, timely information and support services throughout your commercial real estate journey. We hope our latest report has equipped you with what you need to make smart investments for your business now and into the future. For any further questions or inquiries surrounding the market outlook or advice on specific projects, please contact a lender to discuss your needs.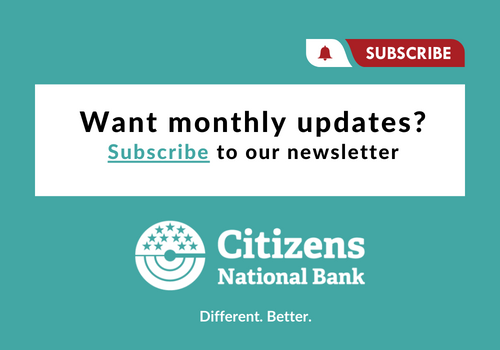 View all posts