CNB Commercial Real Estate Quarterly Report - Q2 2023
07/17/2023
By: CNB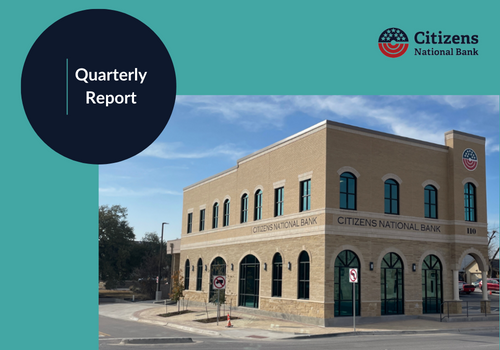 Get the latest insights on Central Texas' commercial real estate market straight from the source with our quarterly report.
See the full report.
We poured through nearly a dozen central Texas commercial real estate resources, so you don't have to. Understanding the landscape of our local market is essential to staying ahead and making informed business decisions. That's why we've compiled all the recent statistics from Central Texas' commercial real estate markets into one comprehensive quarterly report. The June 2023 CNB Central Texas Commercial Real Estate Quarterly report contains information tracking up-to-date trends on vacancy rates, sales prices, new construction projections, lease stats, and more that will give you a better view of both your current investments and where you could be looking for potential gains.
Key Takeaways
Labor market remains strong despite interest rate hikes and recession concerns.
Austin office real estate vacancy rates increase but are lower than most other metropolitan areas.
The Austin housing market continues to normalize from unsustainable price growth during the pandemic.
Economy
Labor Market Thrives Amid Recessionary Concerns Contrary to recessionary speculations, the labor market demonstrated resilience, with total nonfarm employment expanding 4 percent year over year (YOY). Major metropolitan areas also exhibited strong payroll growth, ranging from 3.7 percent in Houston to 4.4 percent in San Antonio. The state payroll gained 51,000 additional workers, with growth observed in both the goods-producing sector (up 6,400 workers) and the service-producing sector (up 44,600 workers). Notably, the energy industry and administration/waste management/remediation services had a booming month.
Projects
GEORGETOWN (Austin American-Statesman) – Austin-based construction start-up Icon, architectural firm BIG-Bjarke Ingels Group, and homebuilder Lennar are building a new style of community—one made entirely using Vulcan 3-D printing technology. The first large-scale neighborhood of its kind in the U.S., the 100 homes of Wolf Ranch by Hillwood will have eight floor plans ranging from 1,574 to 2,112 sf. Homes will cost from $475,000 to $570,000, be fit with solar panels, and use "smart technology." The first six homes in Wolf Ranch have already hit the market, and a model home is expected to be completed in July.
AUSTIN (Connect CRE) – A joint venture made up of River City Capital Partners, the Austin Affordable Housing Corp., LDG Multifamily and Battery Global Advisors are teaming up to provide housing for the workers in and around Samsung's semiconductor campus. To be called Parmer Gateway, the development is slated to consist of 1,076 units spaced across four separate projects. Two are expected to break ground next month.
Also included in the report
Austin Market
Local projects
Notable leases, sales, and statistics for office, retail, industrial, and apartments
Housing / Construction & Demographics
Capital Markets
And more
See the full report
At CNB we work diligently to provide you with quality, timely information, and support services throughout your commercial real estate journey. We hope our latest report has equipped you with what you need to make smart investments for your business now and into the future. For further questions or inquiries about the market outlook or advice on specific projects, please contact a lender to discuss your needs.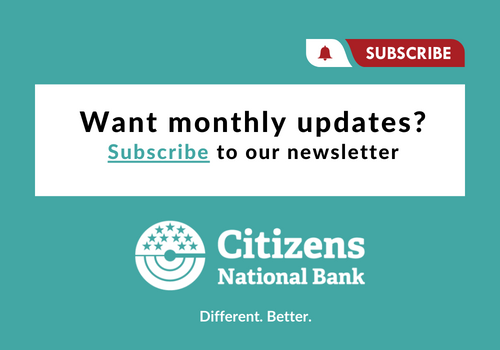 View all posts